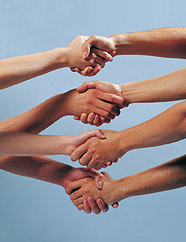 This is where you will be able to find out about what WVCC is doing in our community, our country, and around the world. We will accomplish this through our many community outreach groups. Please follow the links to their individual pages, to find out how you can be a part of these groups, by either supporting one or volunteering your time and energy to help spread the Word of God through ministering to others in being involved through WVCC Community Outreach!
Care Ministries:
WVCC Care Ministries is a group of believers reaching out to those in our community who may need help with meals, groceries, work around the house, a ride to appointments, clothes. You must only ask to find out what these believers are willing to provide you during your time of need. Please contact the church office with your needs request.
Missionary Ministries:
WVCC Missionaries we support. Please visit the links on this page to find out about the Missionaries WVCC supports through prayers and financial support. These people are dependant on people and churches like ours to fund and support them in their ministries to people across country and throughout the world. Please join us in reading about what their missions are about and helping by supporting them in their Missions.
More....